Jay Javier
ZorkiKat
Philippines
18 Posts
My Collection


Posted - May 26 2012 : 10:45:38 AM
---
Hi Luiz, I'm pleasantly surprised that the article found its way to a discussion here. :)

I've had that Mirax + Focabell outfit for about 15 years. I've used it seriously once, to photograph a few camera repair close-ups for the original FED-Zorki Survival site. Many of the photos there were shot on film.

I am about to write another piece on another RF close-up device. This time, the "BELUN" which Leitz made for their cameras. This will only do a 1:1 scale, and will work only with Elmar or Summar lenses. The device appears to be made for reproducing or copying 35mm film images, perhaps to make copy transparencies, or transparencies from negatives. The front frame of the device precisely matches the 24X36 frame. It fits and works with the camera shown with it, a Zorki, whose Industar-22 lens has the same front diameter as the Elmar 5cm.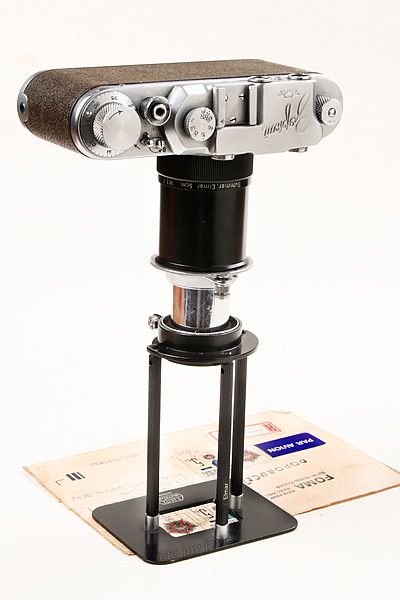 I've not made any serious images with it yet... standby.

Jay

---
Edited by - ZorkiKat on May 26 2012 10:49:36 AM